Main content starts here, tab to start navigating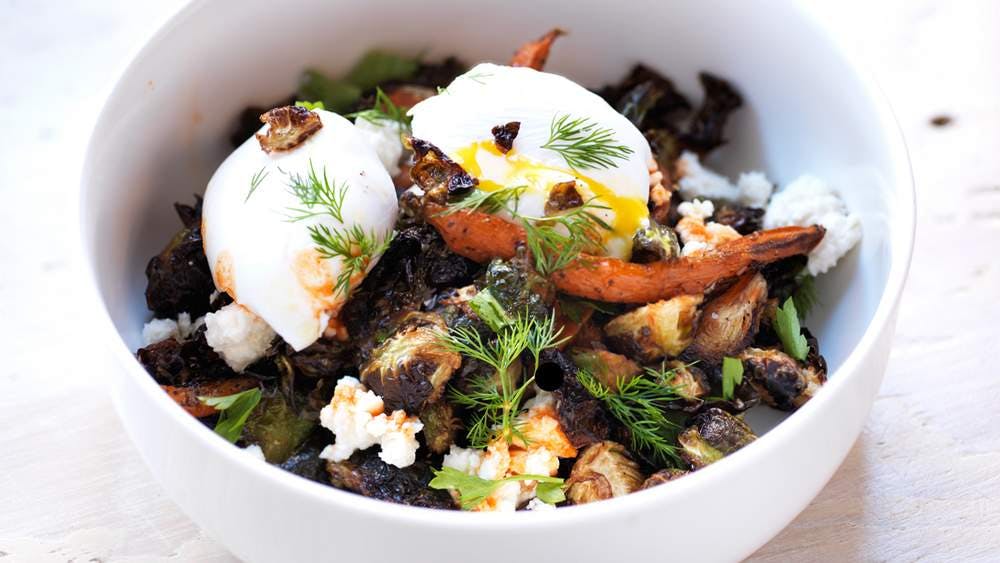 Slide 1 of 4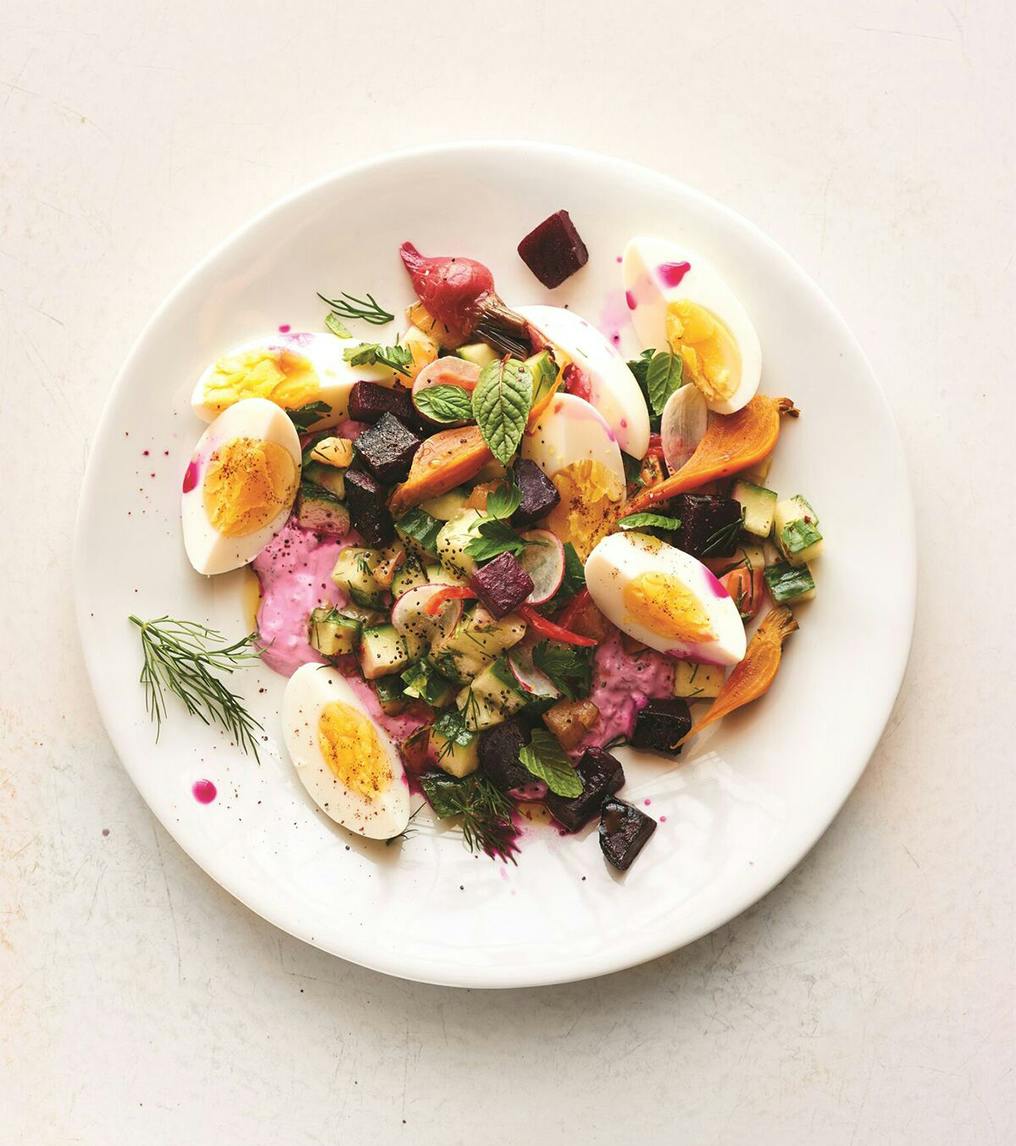 Slide 2 of 4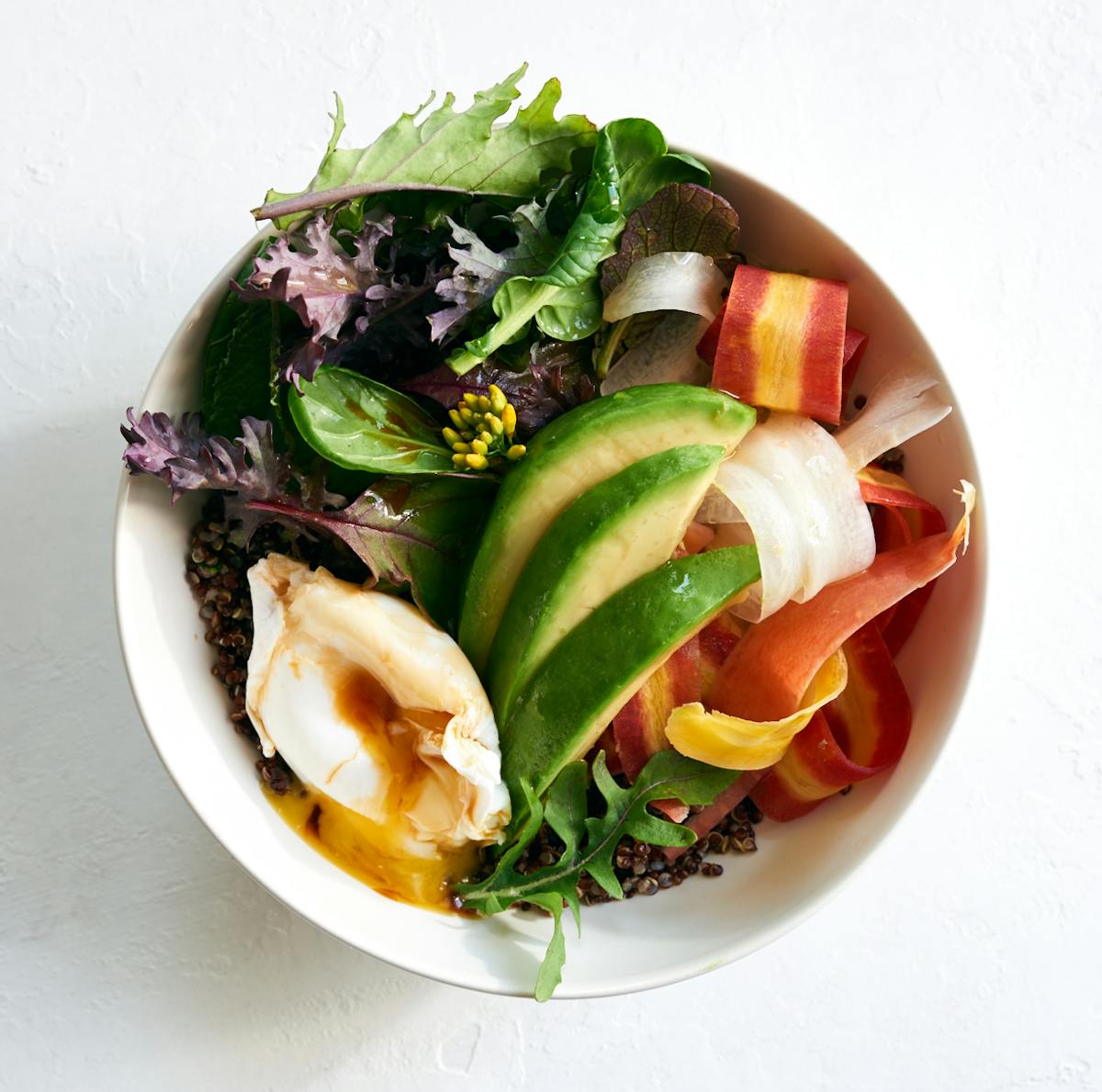 Slide 3 of 4
Slide 4 of 4
Sandwiches
Available On GF $1
Egg Shop B.E.C.

Broke Yolk, Vermont White Cheddar, Pepper Bacon, Tomato Jam, Pickled Jalapeno, Ciabatta Roll

$14

***Make It a Scramble $1

A.E.C

Scramble, Cheddar, Avocado, Tomato Jam, Pickled Jalapenos, Ciabatta Roll

$14

Sausage Egg & Cheese

Spicy Maple Sausage by Meat Hook, Scramble, Vermont White Cheddar, Harissa, Brioche Roll

$15

***make It a Biscuit $1

spicy

Hot Chix

Spicy Fried Chicken, Sunny Up, Pickled Carrot, English Cucumber, Cilantro, Pickled Jalapeno, Chili Aioli, Brioche Roll

$17

Avo & Egg

Avocado, Beet Cured Egg, Sourdough, Crispy Shallots, Za'atar, Lemon, Feta

$15

Ricotta Scramble

Soft Scramble, Ricotta, Sourdough, Pecorino, Chili Flakes, Chives

$15

Fish out Of Water

Smoked Salmon, Hard Boiled, Housemade Ricotta, Capers, Pickled Onion, Chives, Arugula Sprouts, Sourdough Toast (available as a bowl)

$17

Pepper Boy

Scramble, Gruyere, Pepper Bacon, Caramelized Onion Aioli, Bell Pepper, Brioche

$15

Smoked Salmon Benedict with Dam Good English Muffin

Acme smoked salmon, Sourdough Dam Good English Muffin, Poached Eggs, Hollandaise, Capers, Dill

$17
Burritos
El Capitan

Scramble, Spicy Pinto Beans, Corn, Jack Cheese, Sour Cream, Avocado, Pickled Onion, Jalapeno, Salsa Roja

$14

**Add Chorizo $3
Eggs Our Way
Add an Egg or Whites $2 Add Avo $3
Scrambler

Scramble, Grilled Corn, Roasted Mushrooms, Cotija, Chives, Sourdough

$16

***Add Chorizo $3

***Add Avocado $3

Little Gem Chop

Chopped Little Gem, Bacon, Feta, Hard Boil Egg, Tomato Confit, Pickled Onion, Red Wine Vinaigrette.

$14

***Add Fried Chicken $7

***Add Avocado $3

Spandex

Poached Eggs, Miso Quinoa, Mixed Greens. Avocado, Pickled Carrots, Puffed Amaranth, Roasted Pumpkin Seed, Mustard Seed, Goji Berry, Tamari

$16

Carnitas Chilaquiles

Slow Cooked Brisket, Sunny Up, Fried Tortilla, Jack Cheese, Salsa Roja, Cotija, Sour Cream, Jalapeno, Pickled Onion, Cilantro

$17

Turkish Eggs

Garlicky yogurt, poached eggs, aleppo chili oil, fresh dill & min, toasted sourdough

$16

***Add an Egg $2
Sides
Buttermilk Fried Chicken Strips with Chili Aoili $8

Buttermilk Biscuit & Honey Butter $5.50

Hashbrowns with Chipotle Bourbon Ketchup $7

Truffle Hashbrowns with Pecorino $8.50

Pepper Bacon $8

Apple Cider Brunchkins (mini Donuts) $6
Cocktails
Morning Mule

Vodka, Ginger, Orange Juice, Lime, Bitters, Ginger Candy

$15

In Love With Coco

Brazilian Cana Cachaca (Rum), Coconut, Lime, Mint, Agave

$14

Egg Shop White Russian

Oat Milk, Kahlua, Vodka, Espresso

$15

Margarita

Espolon Tequila, Cointreau, Lime, Agave

$15

Bloody Mary

Vodka, Bacon Salt Rim, Classic, Spicy, or Hot

$14

Margarita (spicy)

Espolon Blanco, Cointreau, Lime, Jalapeno

$14

Mimosa

Prosecco, OJ

$13

Pretty Woman

Mezcal, Aperol, Egg White, Lemon, Simple

$15

Cucumber Cooler

Fresh Pressed Cucumber Juice, Gin, Lemon, Agave

$14
Elixirs & Juice
Iced Matcha Spritz

$7

Tumeric Latte

$5.50

Orange

$5

Grapefruit

$5

Tumeric Tonic (cold)

$7

Watermelon Juice

$7

Cucumber Cooler (Virgin)

Freshed Pressed Cucumber Juice, Lemon, Agave

$7
Café Integral Coffee
Coffee $3

Cappuccino $4

Flat White $4

Americano $3

Latte $4.50

Cold Brew $4

Espresso $3

Macchiato $3.50
Tea
Iced Almond Matcha Latte $6

Raspberry Iced Tea $3.50

Black Iced Tea $3.50

Arnold Palmer $5
We Offer Gluten Free Menu Items However Our Kitchen Is Not Gluten Free. Please Notify Us of Any Allergies. Eggshop Uses Cage Free, Organic Eggs, and Locally Sourced Organic Produce, Meats, and Dairy with Little Exception, and No Apologies.
Consuming Raw or Undercooked Meats, Poultry, Seafood, Shellfish or Eggs May Increase Your Risk of Foodborne Illness.
Sandwiches for 10
Eggshop B.E.C.

Broke Yolk, Vermont White Cheddar, Black Forest Bacon, Tomato Jam, Fresh Pickled Jalapeno, Panini Roll

$145

$0

Avo & Egg

Avocado, Beet Cured Soft Boil, Tahini, Feta, Crispy Shallot, Seeded Sourdough

Full $150

Half $75

vegetarian

$0

Sausage Egg & Cheese

Housemade Maple Sausage, Scramble, Vermont White Cheddar, Harissa, Panini Roll

$150

Fish out Of Water

Smoked Salmon, Housemade Ricotta, Hard Boil, Capers, Pickled Onion, Chives, Microgreens, Sourdough

Full $170

Half $85

A.E.C.

Scramble, Vermont White Cheddar, Avocado, Tomato Jam, Pickled Jalapeño, Brioche Roll

$145

vegetarian

Ricotta Scramble

Soft Scramble, Ricotta, Chives, Arugula Sprouts, Chiki Flakes, Sourdough Toast

Full $150

Half $75

vegetarian

Hot Chix

Fried Chicken, Pickled Carrots, English Cucumber, Cilantro, Pickled Jalapeño, Chili Aioli, Brioche Roll

$150
Burritos
10 Halves per Tray
El Capitan

Scramble, Spicy Pinto Beans + Corn, Pickled Onion, Jack Cheese, Sour Cream, Avocado, Jalapeño, Salsa Roja

Full $140

Half $80

vegetarian

*Add Chorizo $30
Salads/Bowls for 10
Scrambler

Soft Scramble, Grilled Corn, Roasted Mushrooms, Cotjia Cheese, Chives (Individual Bowl)

$150

vegetarian

**Add Avocado or Chorizo $30

Spandex

Miso Quinoa, Avocado, Pickled Carrots, Mixed Greens, Goji Berry, Pumpkin Seeds, Gluten Free Tamari (Individual Bowl)

$150

gluten free, vegetarian

Little Gem Chop

Little Gem chopped, Tomato Confit, Bacon, Cucumber, Feta, Pickled onion, Crispy Shallots, Red Wine Vinaigrette

$140

**Add Avocado $30

Seasonal Fruit Platter

$75

vegetarian

Yogurt and Granola

Coconut Yogurt, Organic Granola, Fruit (Individual Bowl)

$140

vegetarian
Sides for 10
Side Fried Chicken

Fried Chicken, Honey, Sea Salt

$60

Side Hashbrowns

Hashbrowns with Bourbon Ketchup

$50

vegetarian

Side Salmon

Acme Smoked Salmon

$60

Housemade Buttermilk Biscuit

Buttermilk Biscuit with Honey Butter

$60

vegetarian

Brunchkins!

Mini Apple Cider Donuts with Caramel Sauce

$40

vegetarian
All Sandwiches Are Available on Gf Bread for An Addional $1. Please Note We Cook in A Kithcen with Gluten. Please Let Us Know of Any Gluten Allergies.
Policies: 48 Hour Advance Notice for All Catering Orders. 48 Hours Advance Notice for Cancellation – 50% Charge if After. $250 Minimum. Administration Fee 20%, Incudes Delivery and Tip
We charge a $10 fee for individually wrapped items per tray of 10.